Welcome to Mornington Rose!
Share this page: Facebook LinkedIn Pinterest Twitter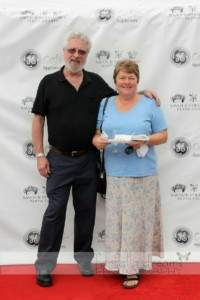 It delights Murray and I that we are able to have the kind of jobs where we can combine our love of cooking, entertaining, glass and woodworking, and having beautiful things around us, all in one great venue. The Mornington Rose Bed and Breakfast ticks all the boxes for us here in beautiful Stratford, Ontario. You can go to our About Us page for more details.
We love to welcome new and repeat guests to Mornington Rose, many of whom we consider friends, not just clients. We do our very best to make sure that you feel pampered and well taken care of during your stay with us. We encourage you to hop over to our Bedrooms page to select your room and book with us for your next (or first) trip to Stratford.
See you soon at the Mornington Rose!!
Have you seen our "Free Guide"? Go here to find out "What to Do and Where to Go While Visiting Beautiful Stratford, Ontario"!