Options for your breakfast at Mornington Rose Guest House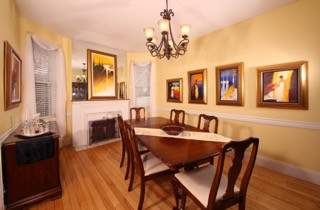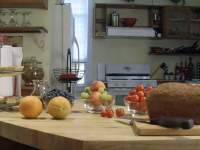 At the Mornington Rose Guest House you have three choices! How will
you start your day?
Coffee and a Snack
When you book the "Accommodation Only" option, you can still enjoy the home-baked goodies from our kitchen. Grab a steaming cup of coffee, tea, or hot chocolate from the upstairs coffee bar. Then pair this with a Mornington Rose treat, which could be a freshly baked muffin, a sweet roll, or one of Murray's melt-in-your-mouth scones or chocolate chip cookies.


A Breakfast Basket for Two
A Breakfast Basket for Two can be added to your stay for an additional fee.
It's a light, no-fuss morning meal to kick-start the day. Your Breakfast Basket will be filled with home- baked pastries, bagels and creamy cheese, juice, yogurt and granola, fresh fruit, and more. It will be placed in your fridge the night before, all ready for you to enjoy at your leisure. Steaming hot coffee and tea will always be available, as usual !
A Full Breakfast at Romeo's
We've partnered with Romeo's Corner Café to give you a heartier breakfast experience. It's just a four minute drive from Mornington Rose, and it's our favourite place for breakfast in Stratford! The food is excellent, well presented, and delicious, and we know you'll enjoy every tasty bite!

As a special treat for our guests, you'll enjoy a 10% discount when you choose to savor a full breakfast there. The menu is brimming with delicious options, from fluffy pancakes and French toast, to savory omelets and benedicts, ensuring you start your day with a satisfied palate. For those who like to sleep in, this treat can also be extended for lunch or dinner, as well !


Enjoy a wide variety of fresh-brewed coffee, tea, or hot chocolate at our coffee bar in the upstairs hall.
If you have any dietary needs, please let us know in advance.
We cannot guarantee that any dietary needs can be met without prior arrangements.
Baked goods, preserves of all kinds and homemade cheese!
We take great pride that all of our baked goods, cheese, and preserves are made fresh, and on site.
Ginger Pumpkin Loaf, Walnut Banana Bread, Blueberry Lemon cakes and many other delectable kinds of breakfast cakes are all made fresh in our kitchen. Don't miss the many delicious varieties of Murray's sweet and savoury scones. Try a tasty bite for an anytime snack!
Scones and cookies are available for purchase if ordered in advance.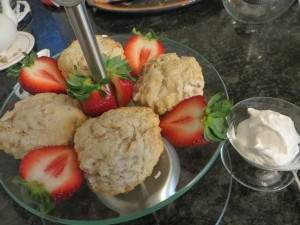 Soft cheeses and fresh mozzarella are also made here.
Our fresh mozzarella is wonderful on a piece of rosemary toast, with tomatoes and basil from our garden! And the herbed goat cheese is great with pretty much anything!!1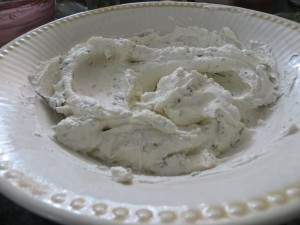 Many kinds of preserves and condiments are made at Mornington Rose and are available for purchase.
We pick or purchase local fruit in the summer when it is lovely and ripe, and then freeze it to make into preserves and chutneys over the winter. The cooking aromas makes the house smell amazing on a cold snowy day.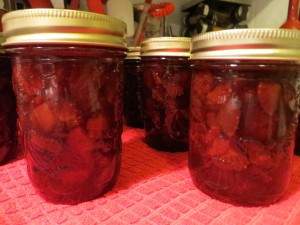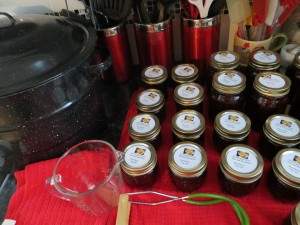 Murray and Victoria have both successfully completed the Safe Food Handling course offered by the Ontario Government.