Inndulgences and Packages to Enhance Your Stay at Mornington Rose
Every single stay at Mornington Rose is already so special!
We also know, however, that there are often times when it's important to add a little something extra, or when you want to take the pampering to the next level.
We want to help make your Stratford getaway everything you dreamed it would be and more.
When you book directly with us you can add any of these packages onto your reservation. If you've already booked with us, no problem. Just give us a call and we'll be happy to help you get the trip of your dreams planned and ready for you to enjoy.
Call Victoria at 1-866-277-9577 to make your personal arrangements.
Charcuterie Board Dinner at the Rose!
Don't want to go out? Stay in at the Mornington Rose and relax while you enjoy a specially prepared shared Charcuterie Board Dinner.
Begin with a luscious hot or chilled soup, depending on the season, then nibble away on a delicious assortment of savoury mixed meats, creamy cheeses, fresh fruit, and crispy biscuits, with bread warm from the oven. End your meal with a decadent dessert, and tea or coffee.
You are welcome to bring your own adult beverage if you wish.
Charcuterie Boards By Murray are handcrafted in his workshop. They are available for purchase so you can still enjoy the charcuterie board you dined on after you've returned home.
For details go to this link.
We require 48 hours notice to reserve your dinner.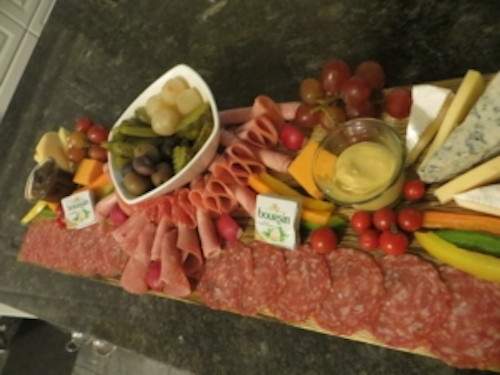 A Charcuterie Dinner for two with all the trimmings at Mornington Rose is $99 plus HST
Arrange a Surprise in your Room !!!!
We will purchase any of these items on your behalf and place them in your room before your arrival.
Items must be paid for in advance.
Prices do not include tax. We require 48 hours notice to arrange your request(s).
Fragrant fresh flowers or roses, $39.00 and up
Decadent chocolate-dipped strawberries or truffles, 8/$12.00
A snack-size charcuterie board of meats, cheese, crackers, and fruit which generously serves two $49.00
Just Dessert- a delectable decadent dessert for two to feast upon when you return after your dinner out, or after theatre. $19.00
If there is something special you would like, not already listed, please don't hesitate to ask.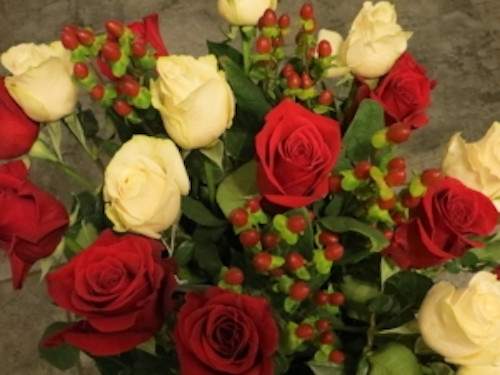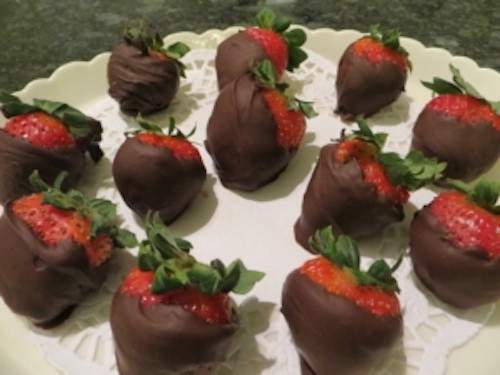 Snacks and Sangria
Summer time and the livin' is easy. Come enjoy Stratford this summer. Then relax and cool off on our veranda with an icy adult beverage and snacks.
Nibble on a sweet and savoury Fruit, Biscuit and Cheese Tray. Enjoy a pitcher of cool, fruity red or white Sangria on the veranda on a hot summer day.
This is the perfect appetizer to share with friends or your special someone as the afternoon draws to a close. Bon Appetit!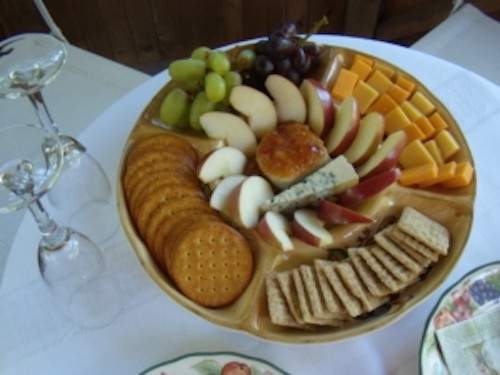 Generously serves two, $69.00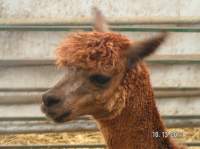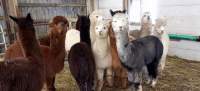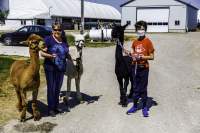 This is the perfect photo-op !!!
$40 plus HST per person
Our Alpaca Farm Experience
Ready for a mental health break? Connect with nature and cuddly animals with this unique opportunity to take an alpaca for a walk – and we won't judge if you do a little jig at the end!
Spend some time getting to know them in the fresh, country air, then round out your visit with a delicious picnic lunch under the trees overlooking the pasture.

You will meet your alpaca of choice, and go for a one hour walk with him. Then, give him a cooling shower and a treat (the best part of his day) on your return. You will learn interesting facts about alpacas and other animals at the farm and have the opportunity to purchase beautiful soft alpaca fleece products at the farm or at Mornington Rose.
Your Alpaca Farm Experience will include a Luxury Picnic Lunch full of delicious bites and beverages. Complete with a blanket, tablecloth, napkins, plates and cutlery you will enjoy:
• your choice of an Italian mixed meat and cheese, turkey and cheese, or egg salad with dill sandwich on a baguette or ciabatta bun
•pickles and olives
• a seasonal salad or crudites and dip
• fresh fruit
• a bag of crisps
• sweet treats
• iced tea with lime and mint, lemonade or bottled water
To order our Alpaca Experience Package and to discus lunch and dietary preferences, contact Victoria at 1 866 277 9577
Visit my blog here for details and information about alpacas.
Payment in advance only.
Subject to farm availability.
At least 48 hours notice required.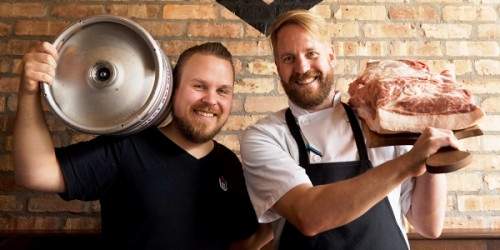 $429 plus HST
Bacon and Ale Trail Package
Hey gals, grab your guy now! Surprise him with what could be his idea of heaven--the winning combination of bacon and beer!
Enjoy a cool brew and some bacon themed treats upon arrival. Then, go out and explore the fine craft breweries and pubs of Stratford.
Next morning, you'll both enjoy a man-sized bacon-themed breakfast skillet. It will be accompanied with beer bread, and bacon and tomato jam to fortify yourselves for the next round of discovery.
Package Includes:
One night stay with a Bacon and Ale Themed Gourmet Breakfast for two
An icy cold beverage and a platter of sweet and savoury bacon treats upon arrival.
Two Bacon and Ale Trail passes
A 6-pack of beer from a local brewery and a basket of salty snacks
Call for details and to arrange your own personal touch!
Payment in advance only.
Subject to room availability.
At least 48 hours notice required.
Anniversaries, Baby-moons, Elopements and Just-to-be-Together!!!
Fragrant fresh flowers, a chilled sparkling beverage, luscious chocolate truffles or delectable chocolate-dipped strawberries will make your special celebration so delicious you'll fall in love all over again!
Call ahead to let us plan the perfect romantic moments for you and the One you love!
Congratulations and Best Wishes !!!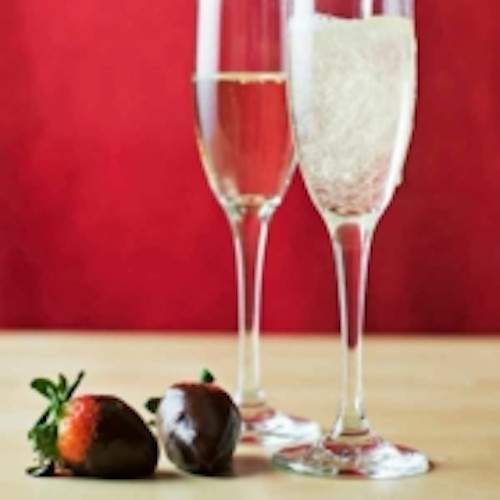 $79.00 and up, based on your choices and quantities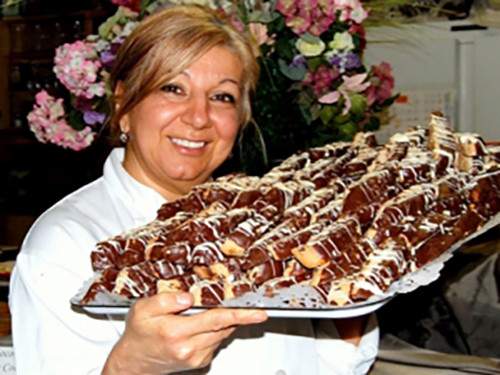 $429 plus HST
Taste of Chocolate Romantic Get-Away!!!
Calling All Chocoholics!!!
A romantic retreat is a fun and relaxing time for any couple to reconnect, talk and well, you know the rest.
Enjoy a hot or cold beverage and a platter of sweet chocolate treats on arrival. After a leisurely dinner, begin to get reacquainted.
In the morning, enjoy a chocolate-themed gourmet breakfast. Then head downtown to get totally immersed in the chocolate culture of Stratford!
Your Taste of Chocolate Romantic Package Includes:
One night stay with a chocolate themed gourmet breakfast for Two
Chilled sparkling w, chocolate martini or hot chocolate upon arrival
Platter of sweet chocolate treats
Two chocolate trail Passes
Roses (optional, additional charge) or fresh flowers
Payment in advance only.
Subject to room availability.
At least 48 hours notice required.
Call for details and to arrange your own personal touch!
Host a Birthday Party at Mornington Rose!
Choose a white or chocolate mini-birthday cake for two complete with candles. Or, you can order a larger cake to share with friends. Balloons, decorations, festive plates and utensils will add to the fun. Add fresh flowers, some bubbly, and decadent chocolate truffles to put your party over the top!! All the planning is done for you at Mornington Rose!
Happy Birthday to You ! Happy Birthday to You ! Any many, many more!
"My 65th birthday celebration was filled with many delightful surprises presented with heartfelt thoughtfulness." Midrang65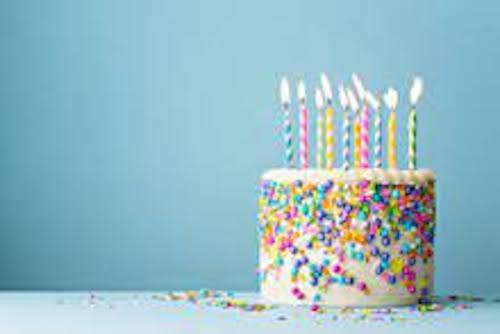 $79 plus HST and up